On this date, the 19th of March, Springfontein got festive! The reason being, we had not been able to invite friends, family and guests, to enjoy a harvest with us since the pandemic arouse. The last time we had the chance to share this opportunity, was two years ago. This was reason enough to celebrate!
Secondly, this 2022 harvest marks our 20th Vintage here at Springfontein.
The day started off with an introduction by Tariro, the winemaker, followed by an exciting tractor ride by John, the tractor driver, up to the vineyards with the beautiful scenery that we are blessed with on the farm.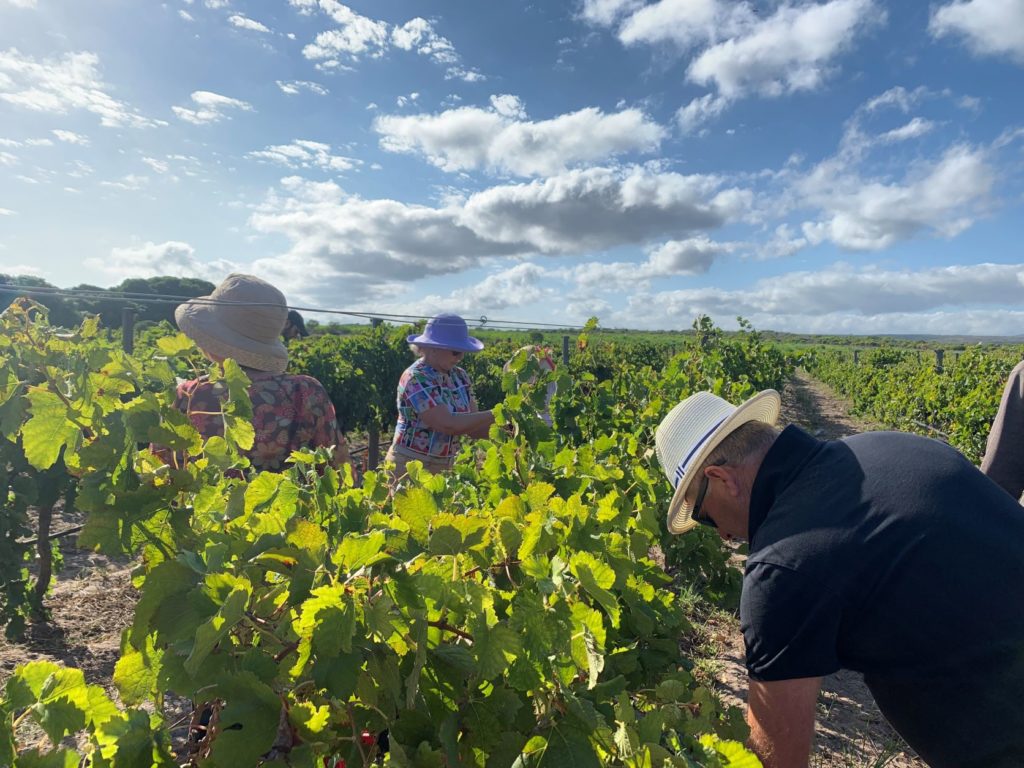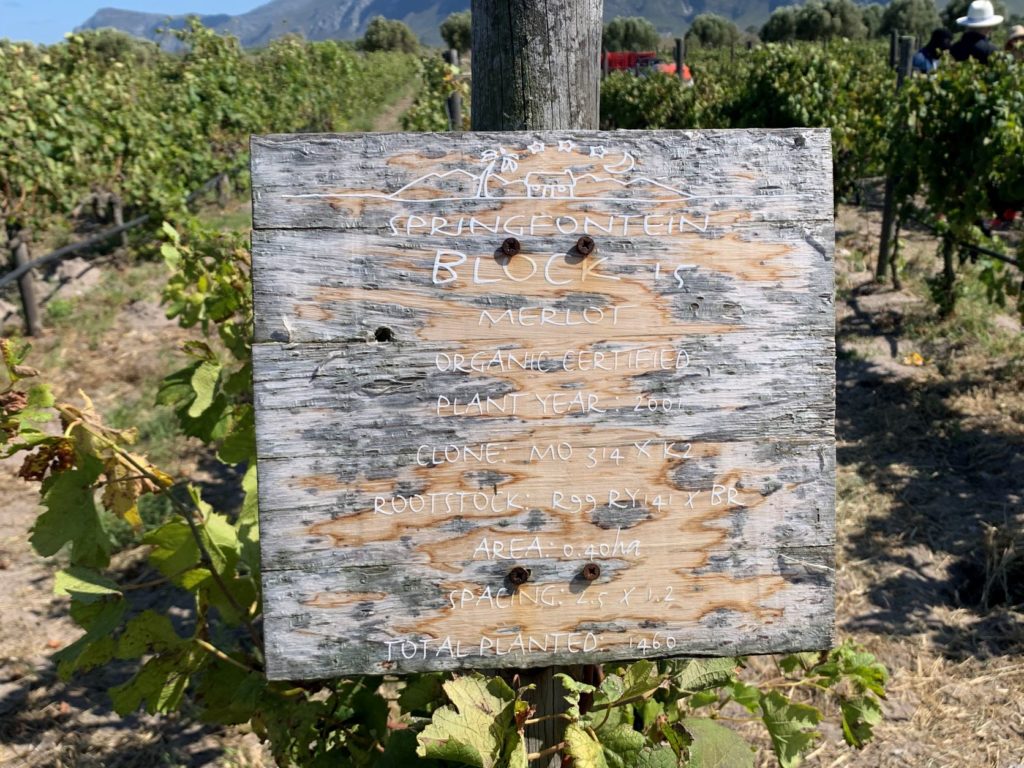 Once at the vineyards the guests and team members started harvesting our Springfontein Merlot block. These Merlot vineyards were planted 20 years ago and it is clear to see that this vineyard has gone from strength to strength. How appropriate that they were the block selected to be harvested!
Guests were fascinated by the harvesting process and knowledge was gained during harvesting. Questions were asked and a whole new door of wines and the producing of wines were entered.
Did you know that it takes between 5-7 bunches of grapes to produce 1 bottle of wine?
After harvesting the Merlot for 2 hours, we headed back to the stomping grounds. The views of the farm were breathtakingly beautiful and one is in absolute awe at how blessed we are with the view of the Klein River Mountain range on our doorstep.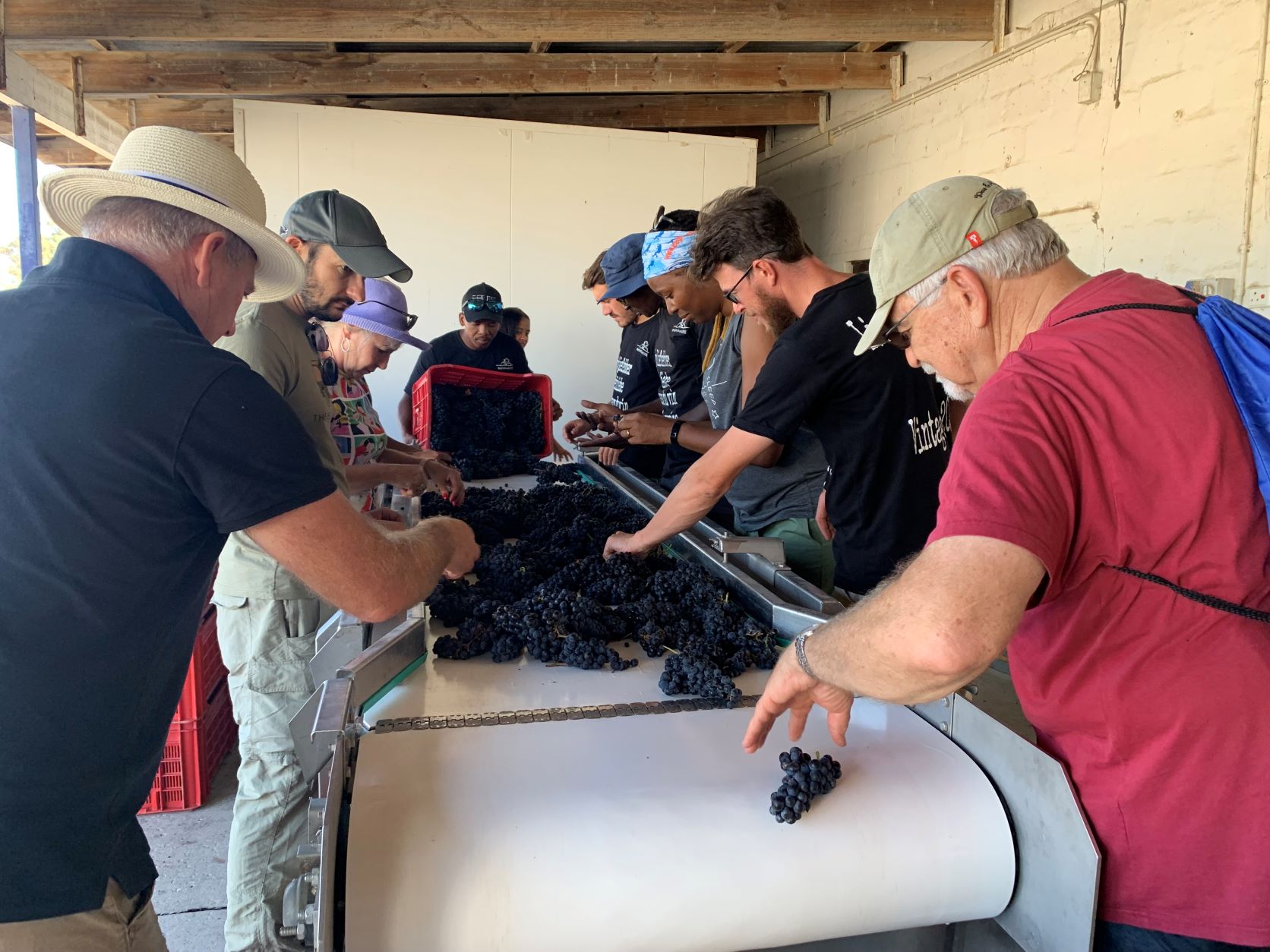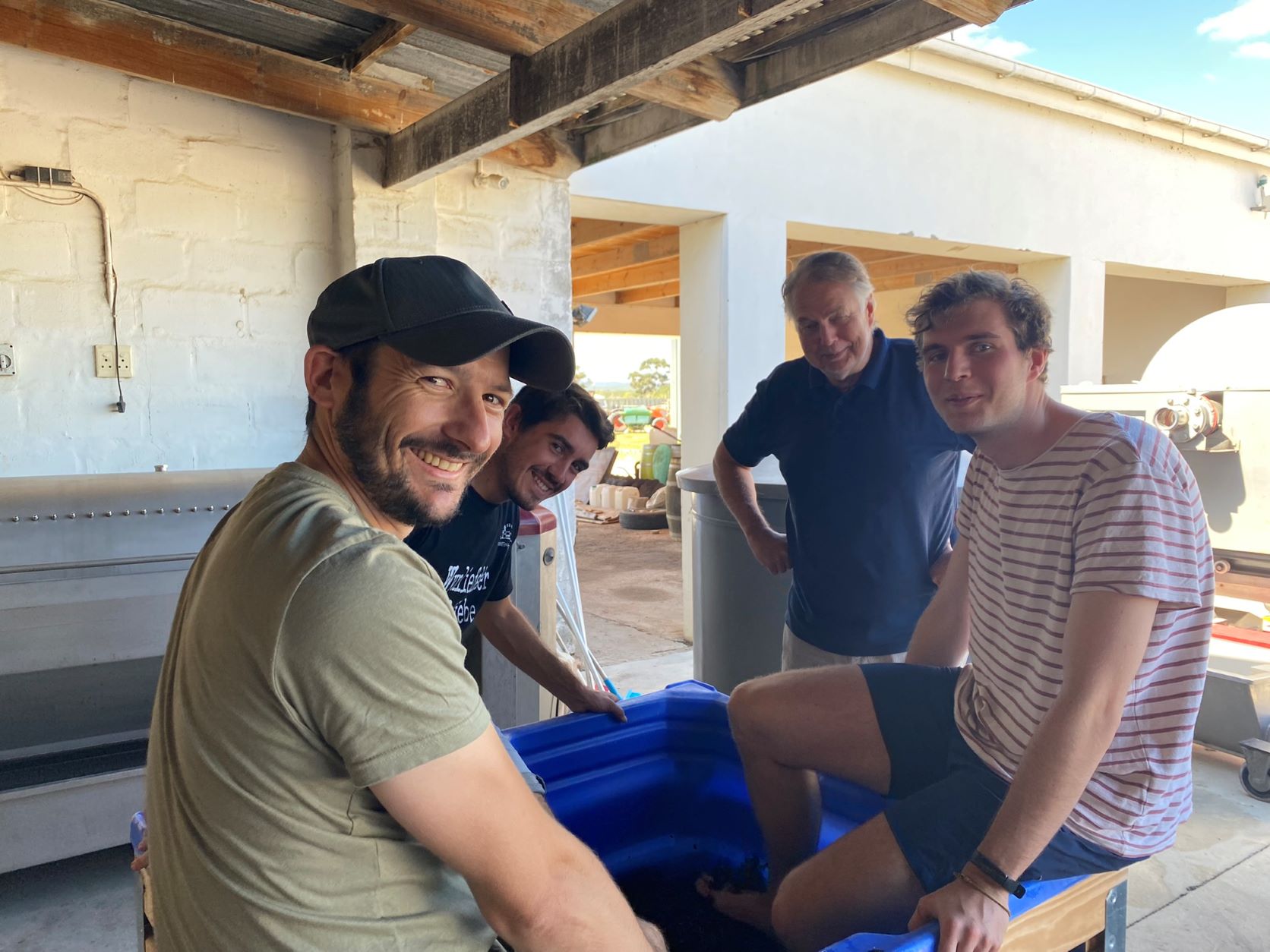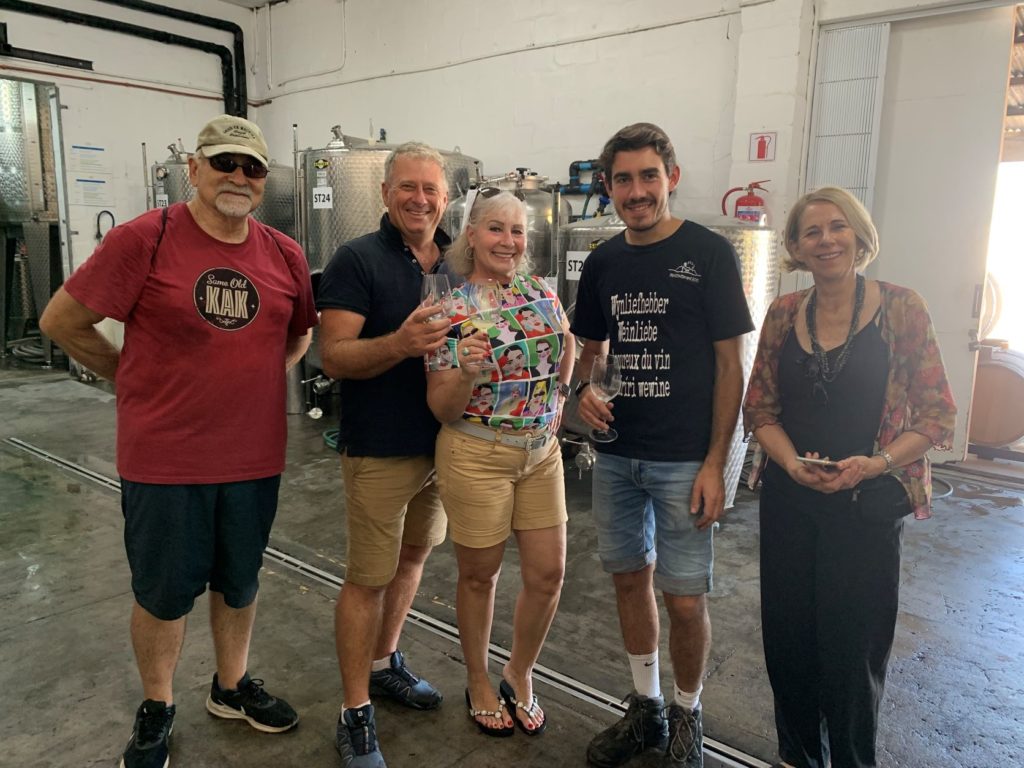 Back at the winery, after a refreshing spritzer and water station were enjoyed by all, the sorting of the grapes on the sorting belt commenced. Once the grapes were sorted into big buckets, the stomping started! Guests thoroughly enjoyed the stomping process – a process one is at first hesitant to take part in, but later enjoys immensely. After the stomping, and a good hose down of their feet, guests were welcomed into our cellar for a barrel tasting of our wines. Our interns were on the scene and answered all questions flung at them eagerly and with passion.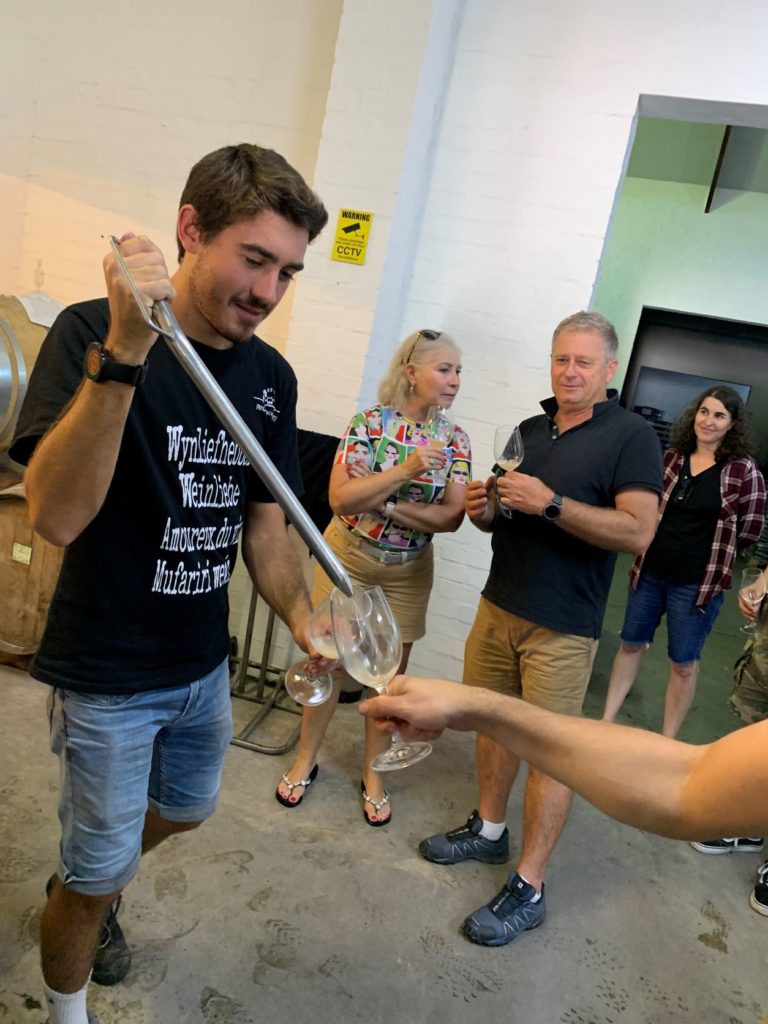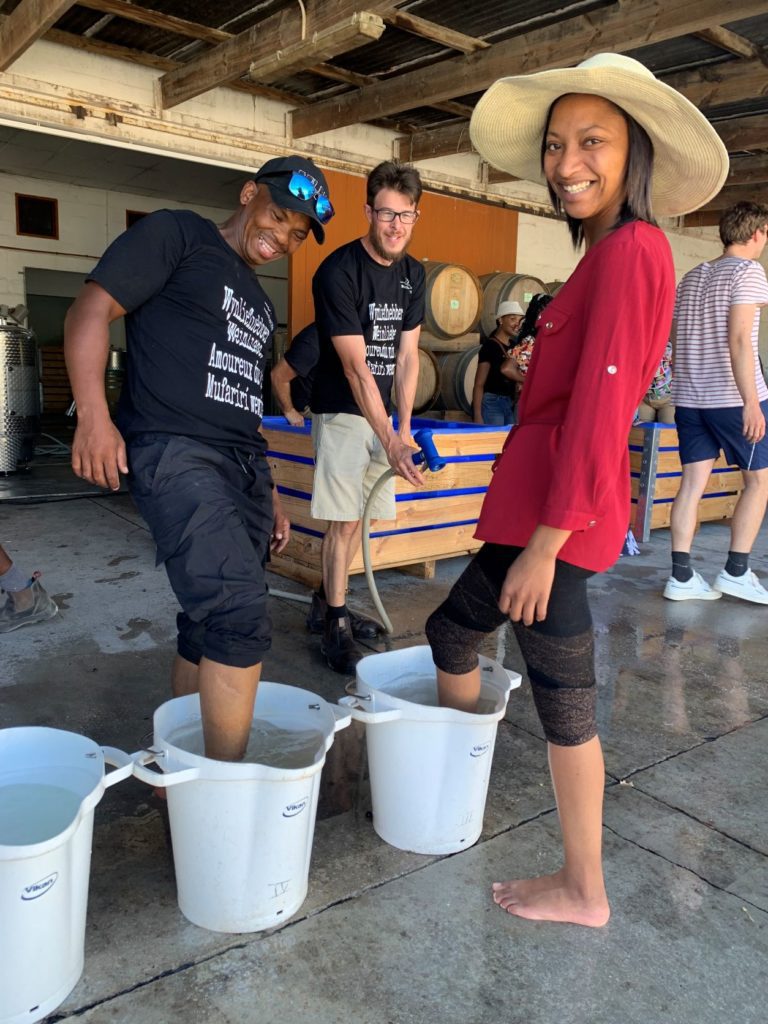 Live entertainment by Mike Fabricius from Jacana was awaiting the guests once they emerged from the cellar. Our over 200-year-old Oak tree threw her shade for our guests to relax under after a morning in the glorious sun. A delicious lunch consisting of a lamb spit meat entrée, with sides of salads and freshly baked bread, and of course great wine, was served. A fun-filled day was surely had!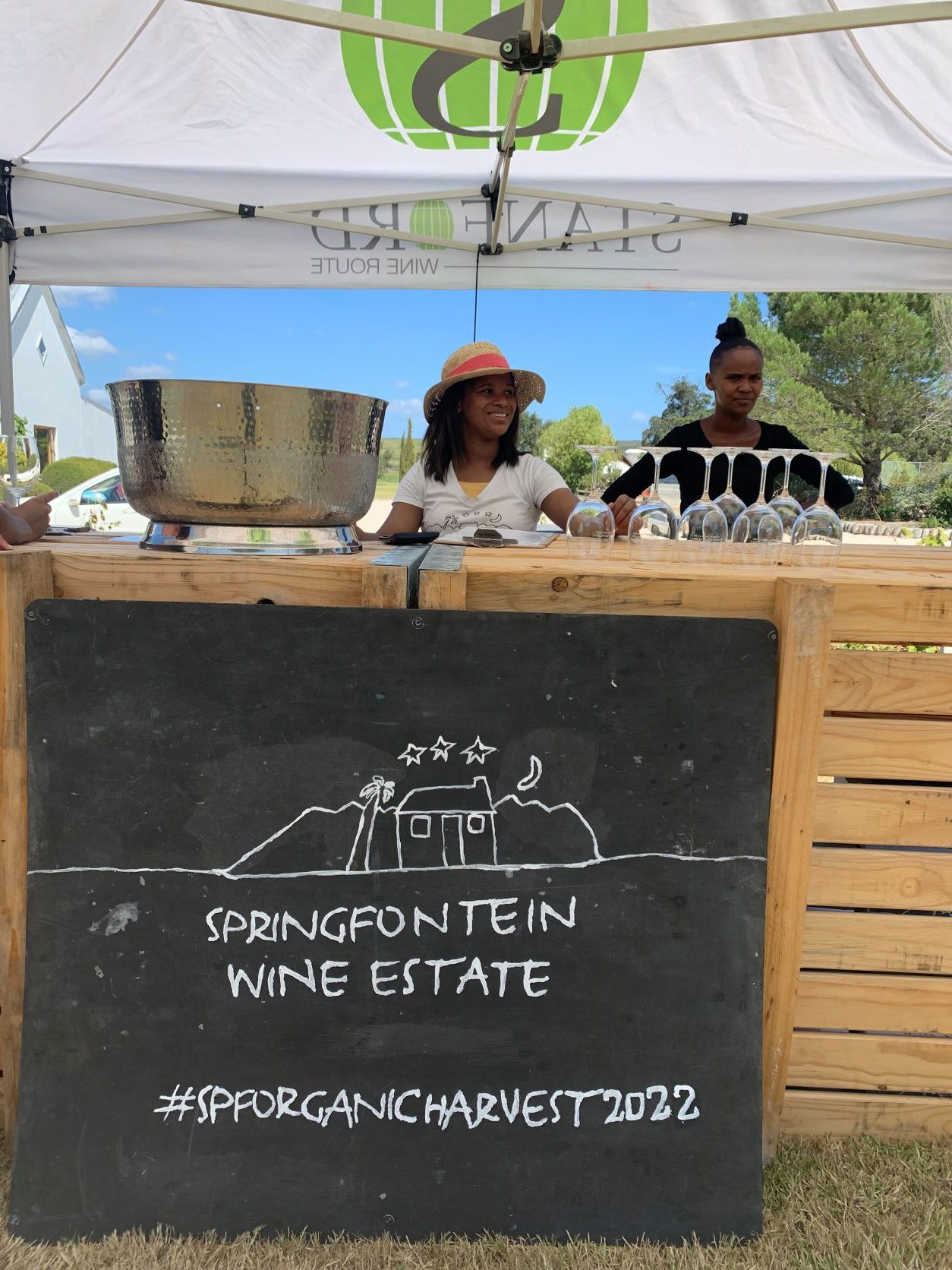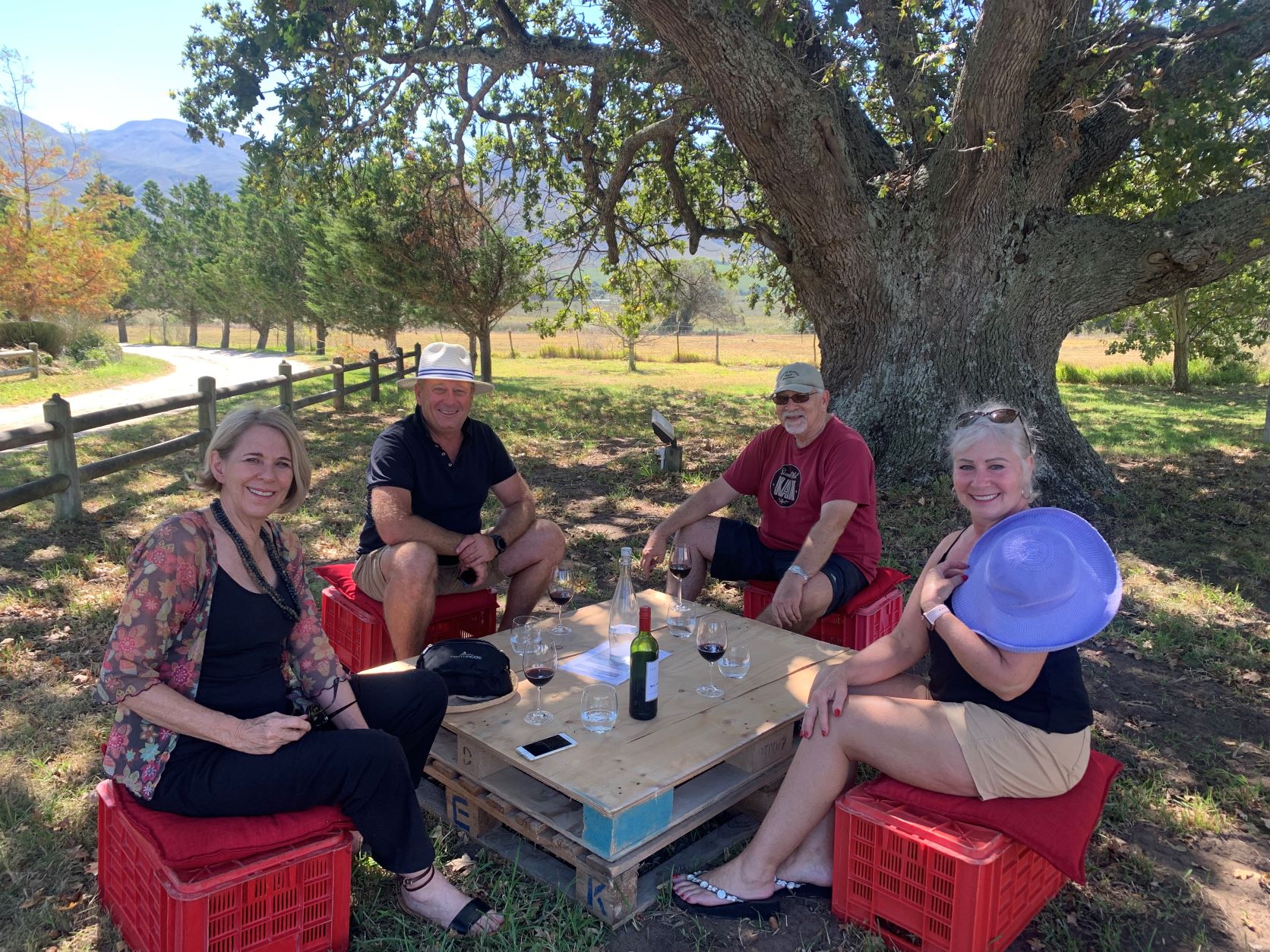 The experience of a harvest is truly something memorable and something that everyone should experience at least once in their lifetime.
A new appreciation for wineries and for the wines that they produce is gained by all who attend a harvest.
We are excited about next year's harvest and we cannot wait to see the new faces that join us for it! Be sure to keep an eye out for tickets in January 2023.
If you want to be notified when new tickets become available, just sign up for our newsletter below.