Celebrate our 20th vintage!
Join us for 2022 Hands-on harvest
Saturday 19 March 2022 /  9am to 5pm!
From vine to table! Get ready for a fun-filled event, with wine, sunshine, and smiles.
Limited access. Please book your pass online or contact us:
hello@springfontein.co.za / +27 (0) 78 582 98 36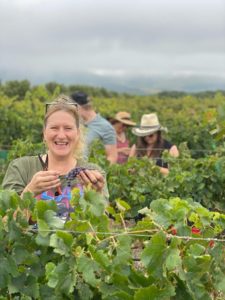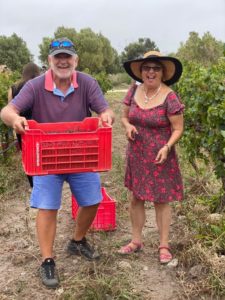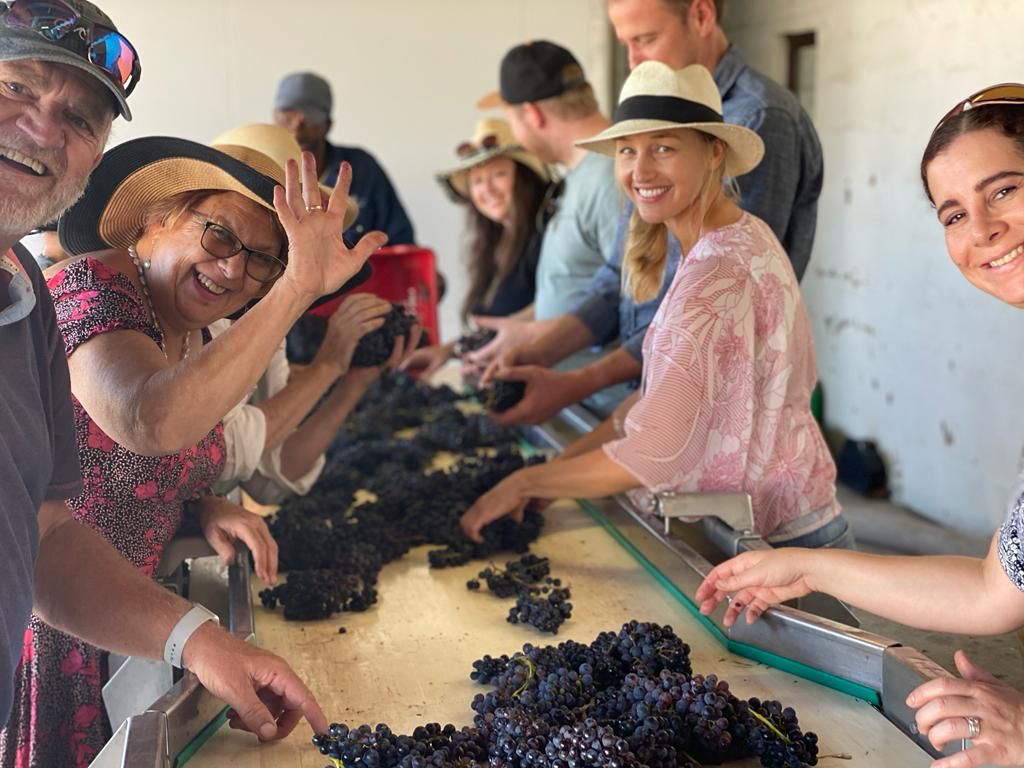 PROGRAM:
Morning: Gain first-hand experience at what it takes to be a winemaker; from hand-picking grapes in the vineyards to barefoot pressing in the cellar.
From noon and all afternoon: Brunch, relax and chill with party music and wine tasting under the ancient oaks of Springfontein wine Estate.
PRICE: R350 PER PERSON, INCLUDES:
Vineyard tour and tractor ride,
Handpicking your own grapes from the vineyard,
Sorting grapes and barefoot pressing at the cellar,
Tank/Barrel tasting experience,
Traditional South African braai,
Live concert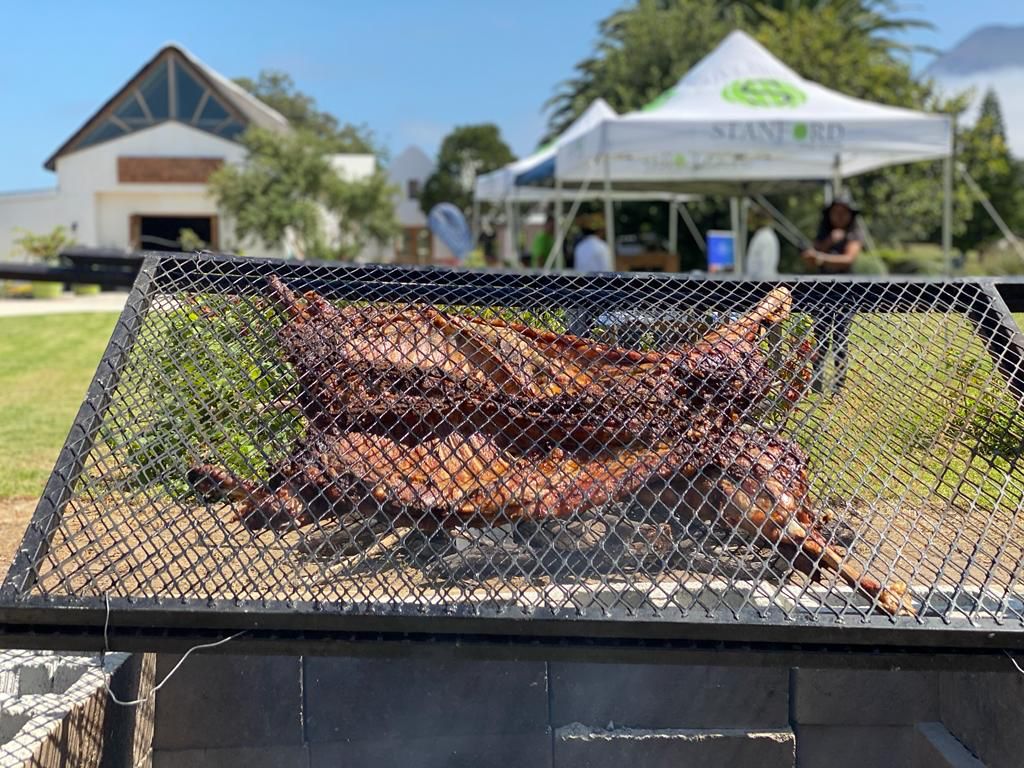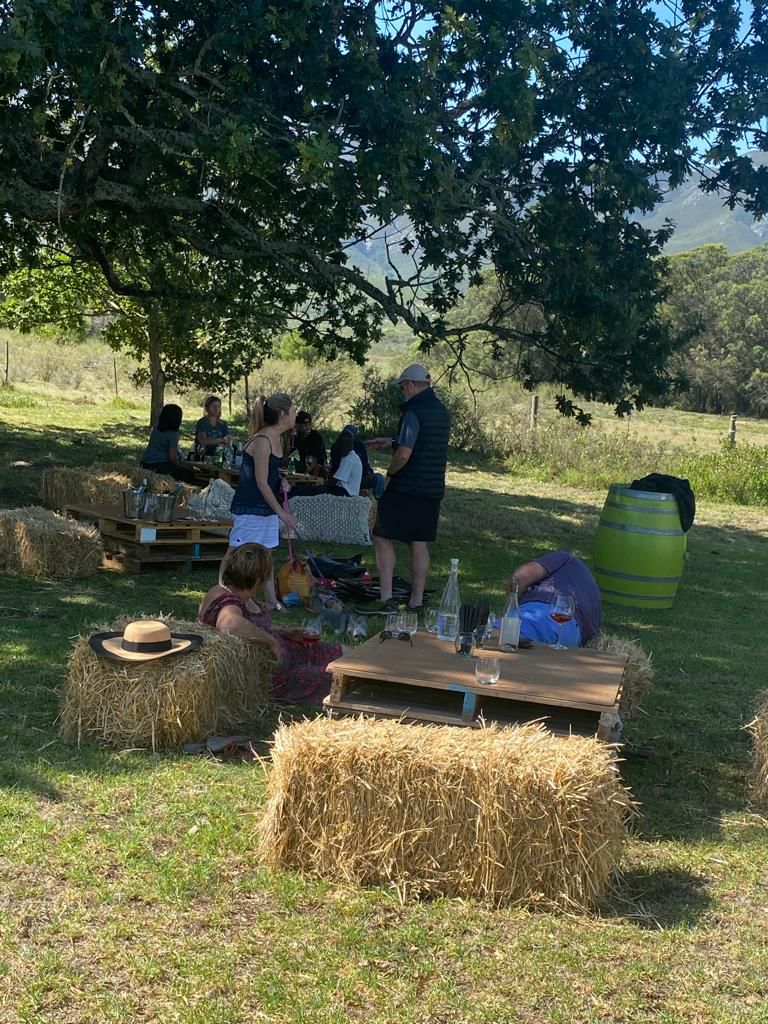 WHAT TO EXPECT AT SPRINGFONTEIN'S 2022 HARVEST FESTIVAL:
From 8h30 to 9am: Arrival at Springfontein Wine Estate,
From 9 to 11am: Kick off with a tractor ride, vineyard tour, walk through the rows of vines, hand-pick grapes and transport the fruit of your labour to the cellar,
From 11am to 12:30pm: Sorting the grapes in the cellar, stomp them the old-fashioned way, with your feet. Cellar tour and barrel tasting.
From noon to 5pm: In a picnic setting, enjoy tapas, cheese platters, and braai. Our full wine list available at Ulumbaza bar(n).
SNIP & SIP TIPS:
Perhaps the least glamorous thing about winemaking is what you have to wear; waterproof clothes, shoes or boots enabling your moove freely, and that protects you from sharp vines,
Grape picking is a sticky business, so bring along a pair of dishwashing gloves (they're nice and flexible).
Don't forget to bring along a sun hat, sun screen and a bottle of water.
If getting down and dirty isn't quite your cup of ''wine'', then why not meeting our winemaking team or simply go wine tasting and enjoy summer at the estate.
Don't forget to charge your phone/camera to immortalise those great moments,
Lastly, remember to have fun!